When Laser Cutting Gets Cute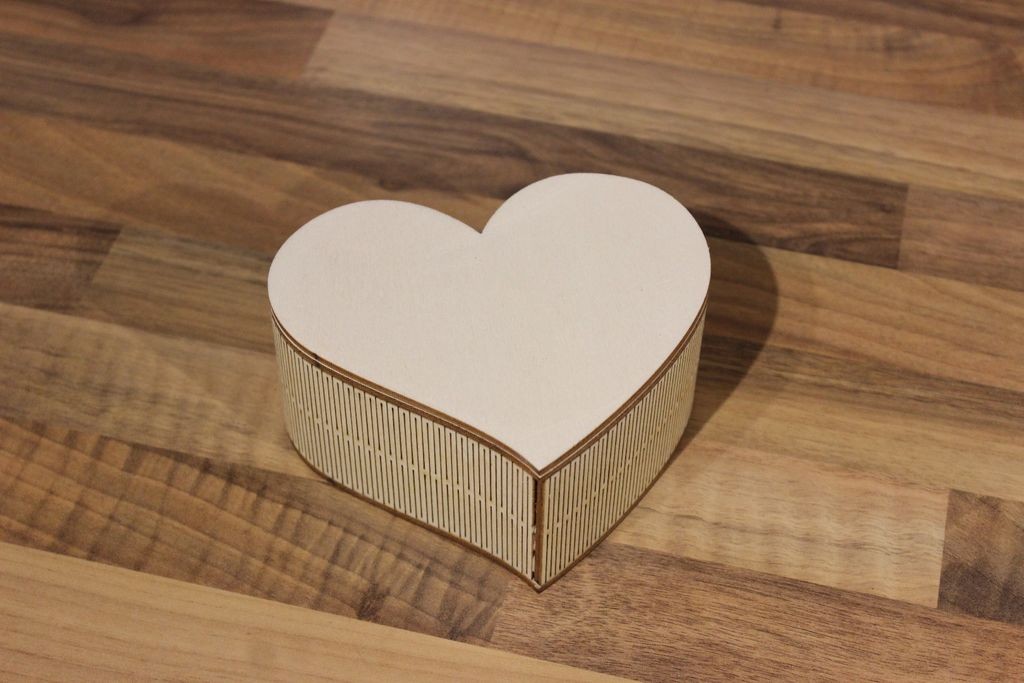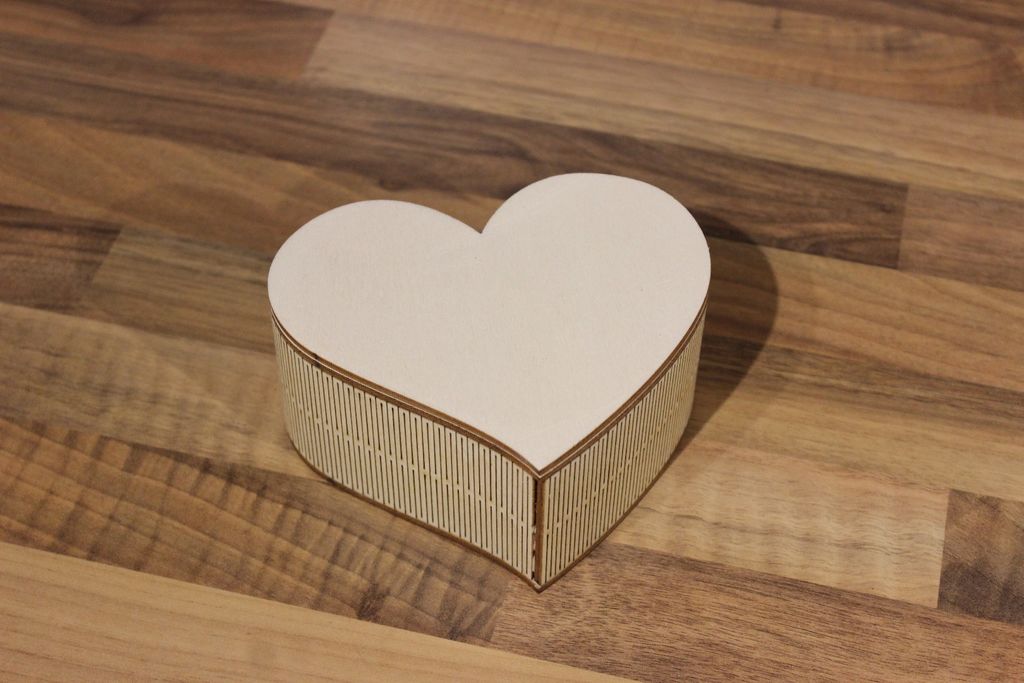 For a market that is all about playtime, the toy industry is a serious business indeed. In the US, spending on dolls alone tops $2.6 billion each year, and sales are on the increase. Through the Ponoko Personal Factory we've got one of the most accessible ways to make unique fashion items and toys at our fingertips, and this means you too can laser cut yourself a slice of the toy industry pie.
In this article we are taking a look at how designers and makers are using laser cutting to tap into the 'toys for girls' market. First up is a heart-shaped box from Just Add Sharks (pictured above). Ideal for storing keepsakes and sweet whimsies, it is the feature of an Instructables post that shows how you don't need a multi-million dollar factory to produce desirable products that are just right for this discerning market segment.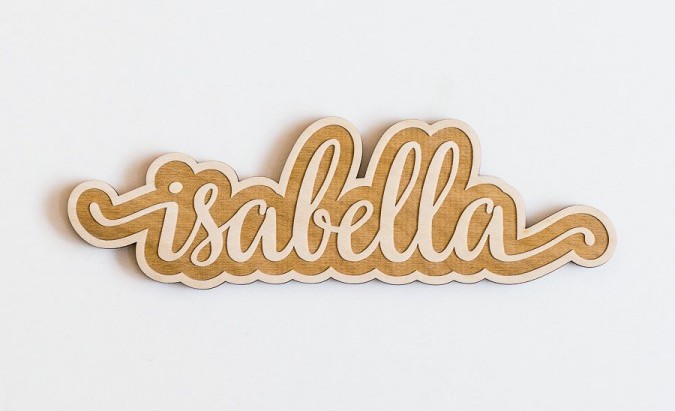 Customization is one of the reasons entrepreneurs and designers turn to laser cutting. As we can see with Isabella's name plaque by Woodums (above), the laser cut and etched ply brings added depth and vibrance to an already playful font.

Knock on Isabella's door, and chances are high there will be a fantastical land filled with princesses and fairies inside. Etsy seller FoxyFunk knows that every princess needs her crown (above, left). Wearing an actual tiara may not be the fashion-forward statement some young girls are looking to make, but the mirror acrylic crown brooch will sit right with almost any outfit. Fairies are certainly not forgotten and this necklace from CataCakeCreations (above, right) also taps into the huge costume jewellery market.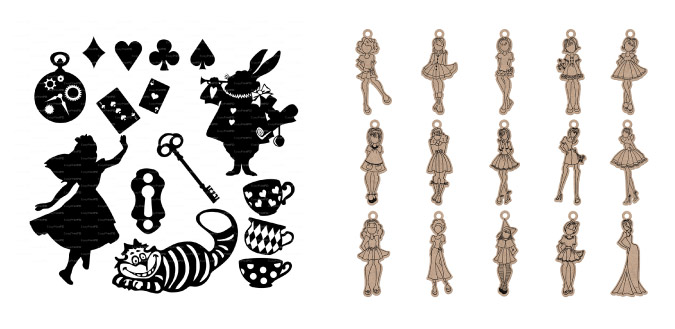 Perfect for use as pendants, jewellery or even suspended in a mobile, laser cut silhouettes are a fantastic way to engage with these eager consumers. The Alice in Wonderland themed cutouts from EasyCutPrintPD (above, left) are offered as a digital file that can be incorporated into a broader laser cut design or simply sent straight to Ponoko for production in your favorite material. Other silhouettes and figures can be purchased already cut, as with this set of playful characters from Joann (above, right).
Drawing inspiration from Disney classics introduces familiar characters that can be laser cut in the dazzling array of acrylic material options. The Mermaid Pendant from imyourpresent on Etsy (below, left) uses opaque, mirror, pearl and laser etched acrylic to define the form. The precision of laser cutting means that combining materials can be achieved with very neat results. Add a little surface finishing to the process, and you've got a recipe for success as YouMakeMeDesign know. Check out their cute 2D Roly Poly Dolls (below, right).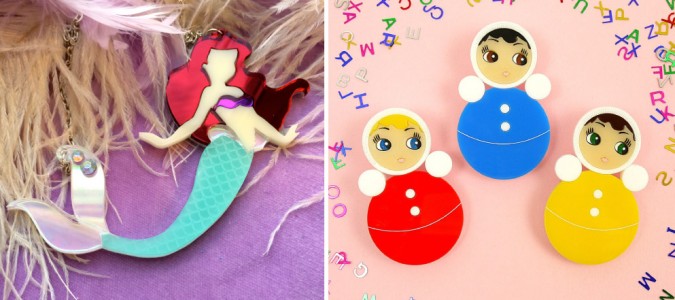 We can't really talk about toys for girls (and boys too, really) without taking a look at doll houses. A universal favorite, the dolls house captures imaginations and opens the door to immersive worlds of pretend play.  Laser cutting allows for doll houses of every imaginable shape and size; we have collected a few here to show just how diverse they can be.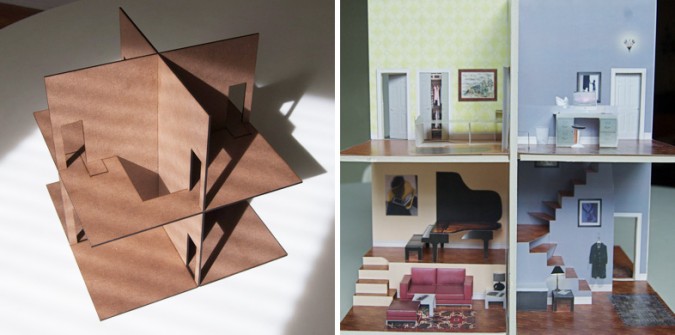 Starting elegantly simple, the flat-pack design from Katherine Belsey can very quickly become populated with all you need for a home sweet home. Out of the box (above, left) the house is a classic laser cut raw canvas, and with a little paint and doll house furniture (above, right) it really comes to life.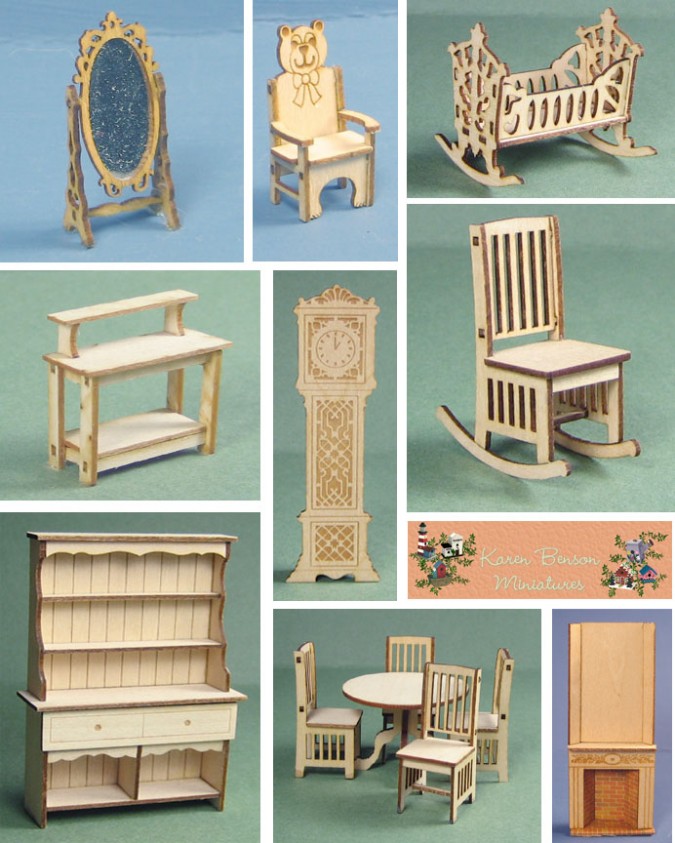 Doll house furniture can also take form through laser cutting. Karen Benson Miniatures (above) have refined this to a fine art, with a range that covers period pieces, modern designs and others that are just plain fun. As with the doll houses themselves, the combination of laser cutting and laser etching will allow for a high level of detail and customization in the form, the surface features and the construction methods used for miniature furniture pieces.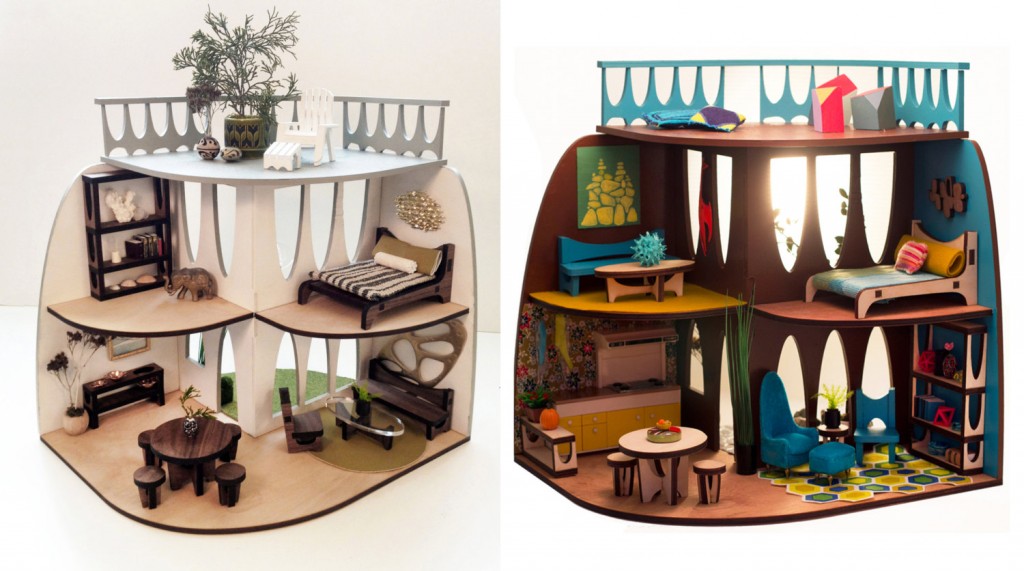 Parents with an eye for particular design eras will often encourage their kids to follow the same aesthetic sensibility. The retro-modern curves of 3StarStudioArts' laser cut doll house (above) are continued through to the included furniture, and the whole set becomes a vibrant and stylish pad once bright colors are applied.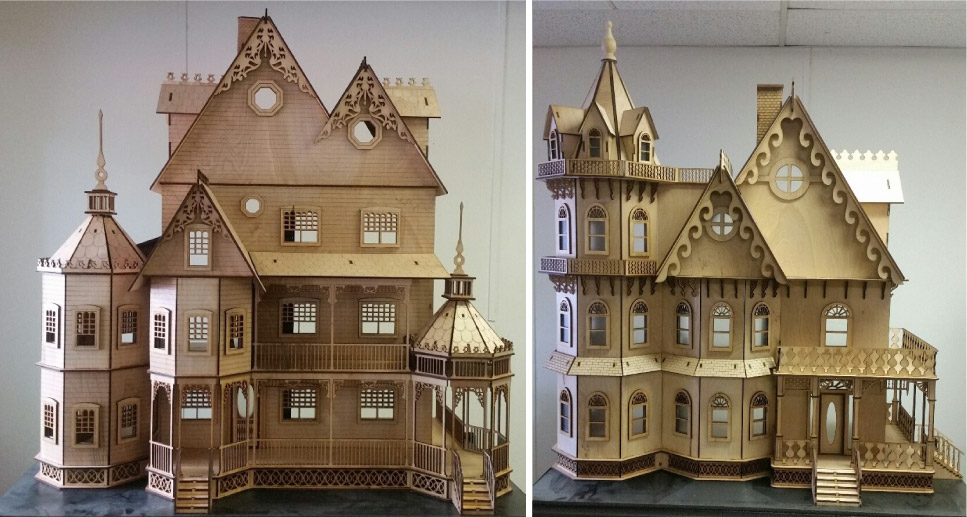 In an excellent example of how laser cutting can accurately replicate almost any design style, the period houses from Laser Dollhouses feature an attention to detail (above) that makes for a serious showpiece. This dedication to architectural authenticity is also a feature of the clear acrylic house from Made By Hidden (below, left) that is not actually a toy, but would certainly be loads of fun to play with. In contrast to the geometric rigidity of architectural miniatures, Cartonus' Fairy Doll House (below, right) invites imaginative play with its smooth curves and large openings.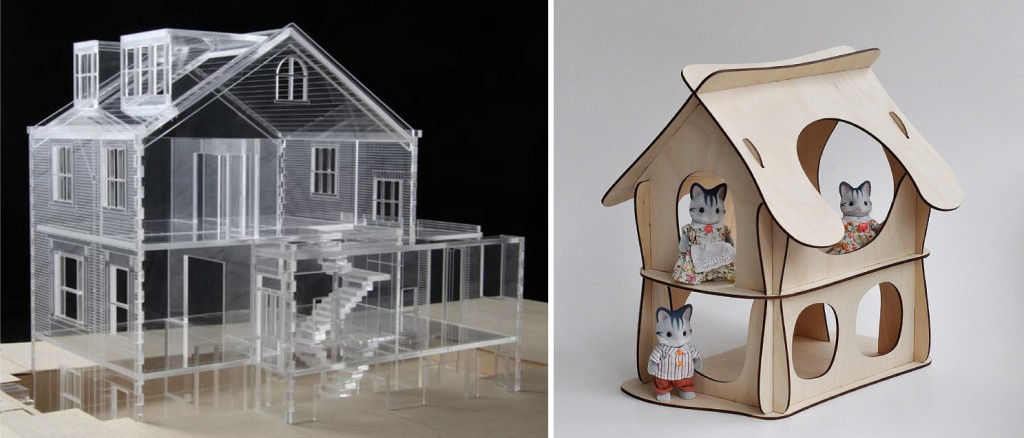 Doll houses are usually set at a scale to allow for other toys to fit inside, which integrates well with existing collections of toys and figures. Through laser cutting, it can also be a lot of fun to go much, much smaller… the colorful buildings from Moe Miniatures (below, left) have a charm all of their own, and whole dioramas can emerge when you include miniature critters like Megan Baehr's cute little laser cut lion (below, right).

Make-believe and pretend play is an important part of a child's daily activities, and whether it's through miniatures, doll houses or character jewellery; laser cutting gives designers and makers direct access to this lucrative market. By utilising the strengths of laser cutting such as ease of customization, accuracy and diverse material range small companies and independent sellers on Etsy are able to mix it up with the big guys. The added benefits of low cost and rapid design to manufacture process that laser cutting is famous for enables clever makers to move and flow with design trends, further integrating them into the commercial arena.
Are you a toy designer making products for girls? What cool laser cut toy ideas for girls have you seen? Let us know in the comments below!
The post Capture The Kids' Market With These Toys For Girls appeared first on Ponoko.