Are you looking for ways to bring 3D printing into your Halloween celebrations? Then look no further. In this article, we will show you the top 10 3D printed Halloween ideas – all the way from terrifying zombie figurines to spooky jewelry.
1. Skull Whistle Pendant by Michael Mueller
"This tiny whistle is damned loud! It's so noisy, you might be able to wake up the deceased. Therefore, beware of using it near cemeteries on spooky nights!" You can get your own 3D printed copy of this gold-plated brass ring right here on Michael's i.materialise shop.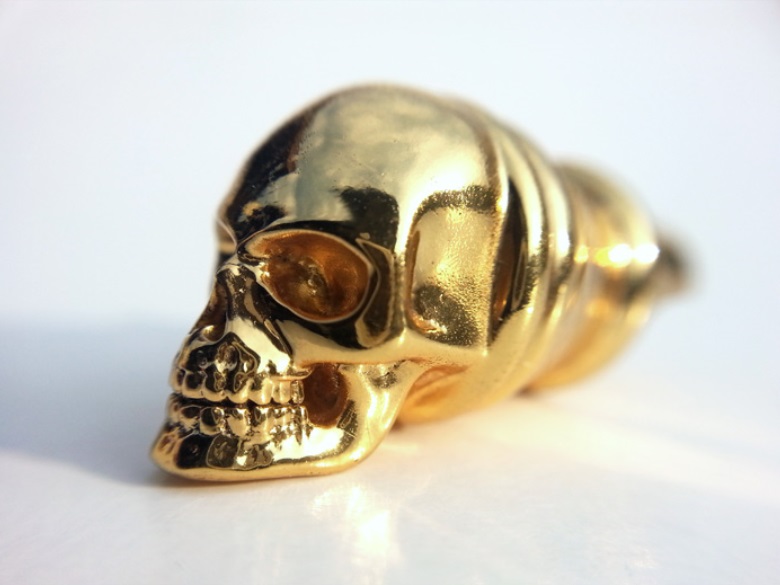 2. Zombie by Milos Tutus
Milos Tutus is one of the best designers when it comes to scary figurines. Just check out his detailed zombie 3D print in Gray Resin that he designed entirely in ZBrush.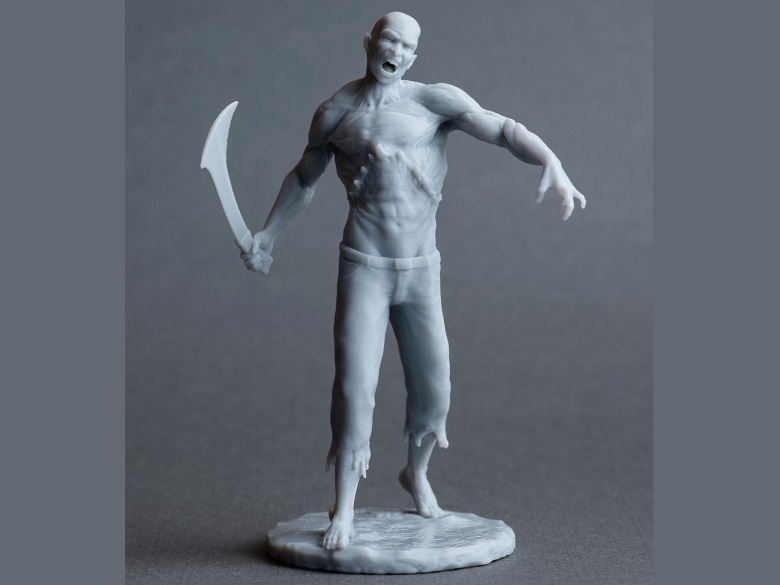 3. Halloween Pumpkin by Pforms
You can use this 3D printed pumpkin as a small lantern with a LED candle. And of course, it comes in our orange-dyed Polyamide (nylon plastic).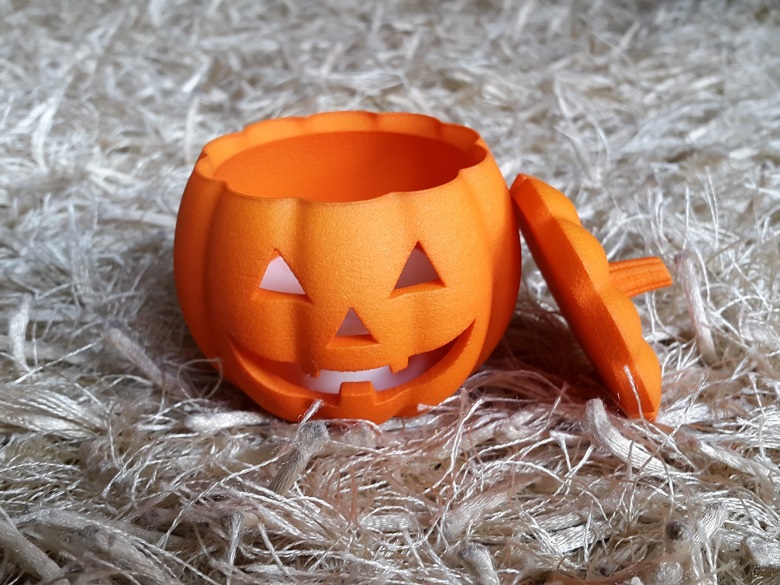 4. 3D-Rex by Octavio Asensio
The 3D-REX is a 3D printed Tyrannosaurus Rex skull for your desk. The design is also proof that complex geometric mesh can easily be created with the help of 3D printing. You can get your own copy of this design in gold-plated brass here.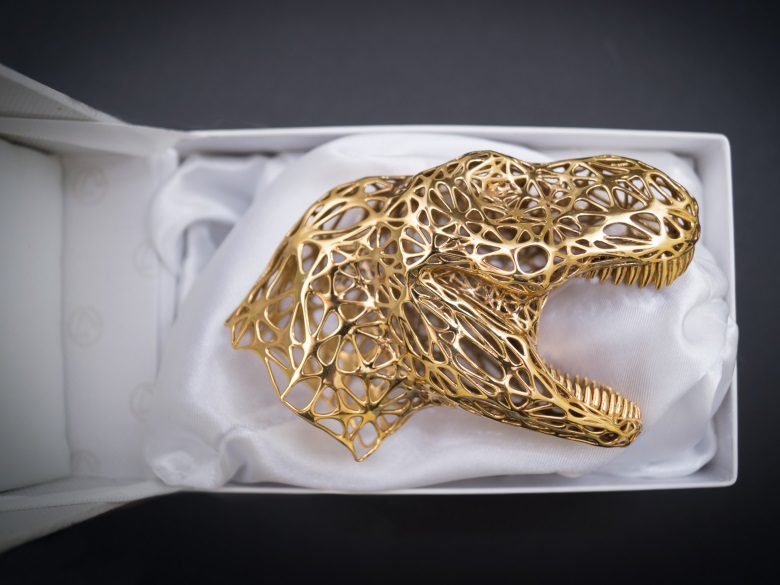 5. Brainz the Techno Zombie by Matt Bagshaw
Of course, we couldn't possibly compile a list like this without featuring a design by Matt Bagshaw: "This is Brainz, He's got a laptop optimized for Zombie internet shopping and a very open mind. Brainz removed the top of his own head to make space for his massive intellect!" You can get your copy of this design here.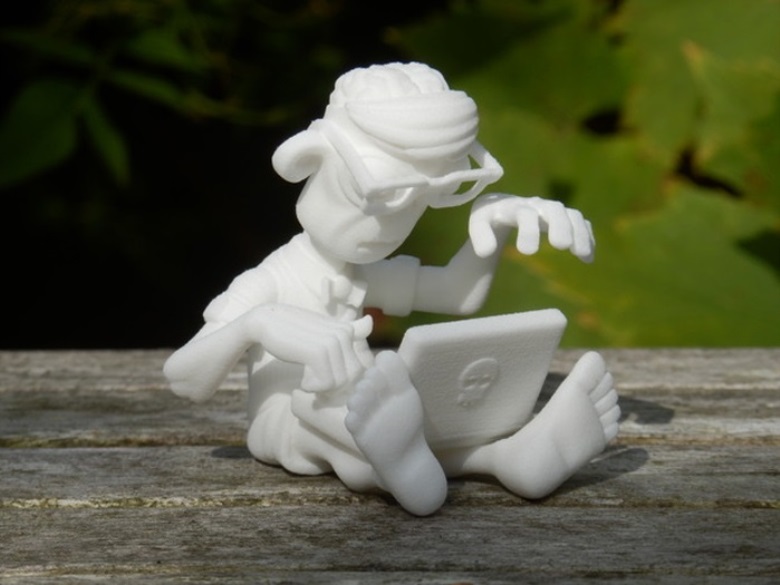 6. Mammoth Skull Ring by Universe Becoming
This terrifying skull was created by sculptural artist James William Kincaid and printed with us in Antique Sterling Silver. He spent a great deal of time sculpting this to be as actuate as possible anatomically. This ring gets people's attention because it's huge and commanding: "Out of all of the jewelry sculptures that I've created thus far I love wearing this one the most!"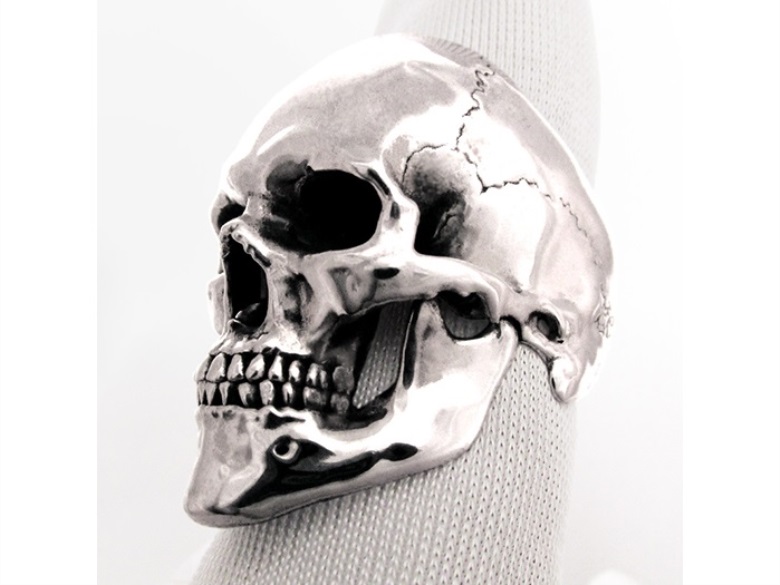 7. Stylized Skull by Marius Ivaskevicius
This little skull by designer Marius Ivaskevicius makes a perfect bead for a bracelet or pendant. It was 3D printed in Sterling Silver and can be purchased right here on the i.materialise shop.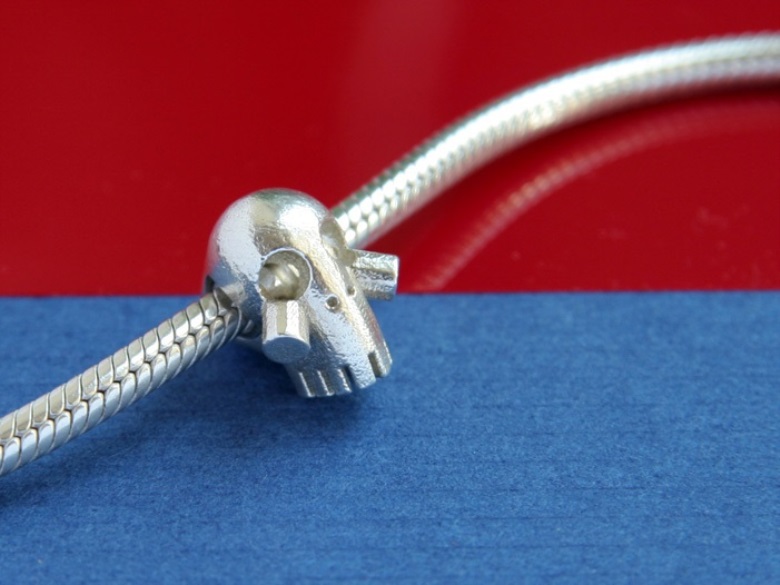 8. Ram Skull by Scott Camazine
Now this is another cool design: Scott Camazine took a real CT scan of a ram skull and transformed it into this stunning 3D print with our Gray Resin material.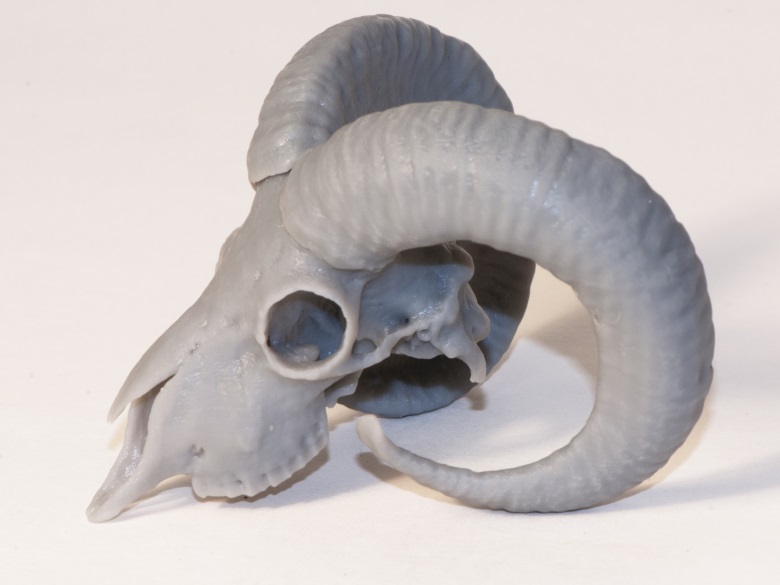 9. Alien by Milos Tutus
Yet another bad-ass 3D print from Milos Tutus! Take a look at his scary-looking alien overlord that we printed in Multicolor.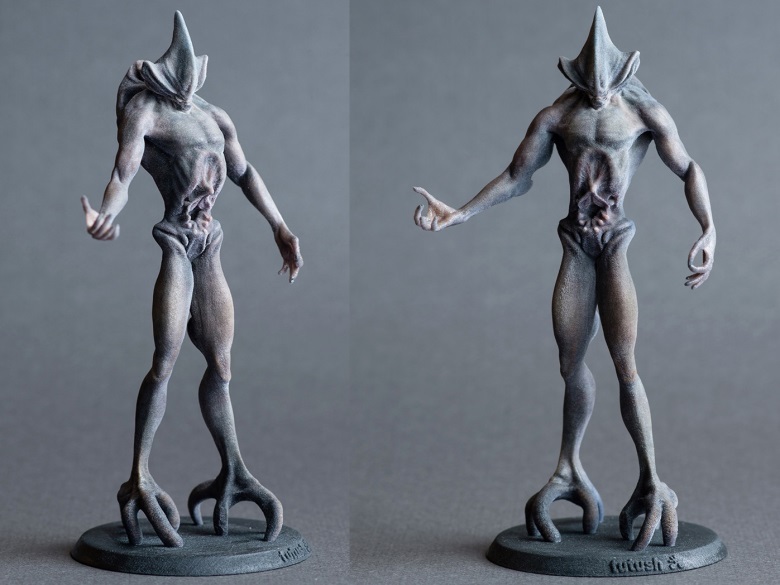 10. Goat Skull
Another jewelry designer perfect for Halloween is this Goat Skull by Noah Hähnel. This spooky piece is a beautiful tribute to nature and the rural world. Read more about this young designer on the interview we recently made him.
The Halloween-Piguin by i.materialise
Last but not least our very own mascot, the Piguin, made it on this list. He decided to put a pumping over his head to perfectly fit into any Halloween party.